DIRECTIONS TO DONNER MINE MUSIC CAMP
Where is DMMC Located?
Donner Mine Music Camp is
NOT
located in Woodland.
DMMC'S PHYSICAL CAMP LOCATION ADDRESS IS:
12707 Zeibright Rd.Nevada City, CA 95959
*No mail is received here.
Donner Mine Music Camp is situated at the Zeibright Mine nestled among
the deep green trees and rustling creeks in the Sierra Nevada foothills.
Look at the map to determine the correct location.
GPS is not reliable. Cell phone reception is often lost when near to camp.
VIEW MAP NOW
PLEASE USE THE DMMC PROVIDED MAP BELOW FOR DIRECTIONS.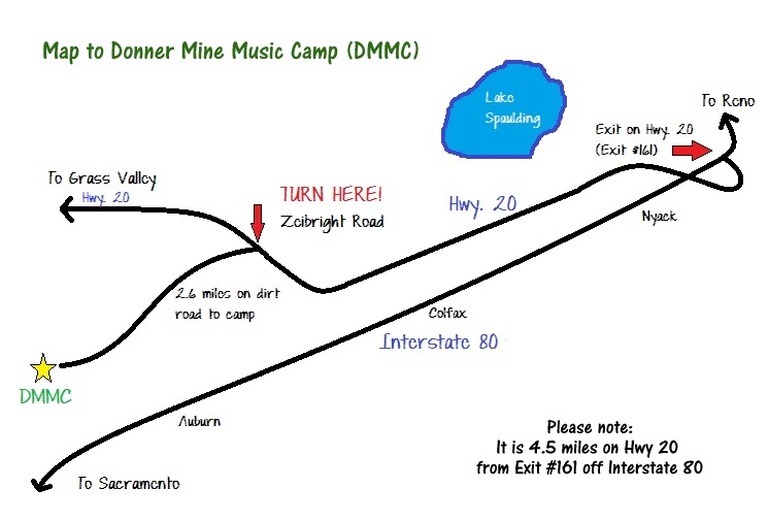 The phone number at the physical camp location is:
(530) 389-2004
*use this number when trying to reach staff or your camper while camp is in session